So it seems tumblr have closed their api. Probably old news. Ah well. Took to the official app, now tumblng on the go. not very angry yet, but rest assured, that still happen again soon.
Waiting Time - How the PS3 slooooooowwwwssss...
So I'm downloading a recently released demo on my trusty Playstation 3 home entertainment system. It takes awhile, but that's not really news. The Playstation network has always been a slowpoke compared to the lightning fast Xbox Live one. And then the installation starts. And doesn't stop. What's wrong? I have no idea. I've now done my workout routine, taken a...
1 tag
Imitation, Flattery and (False) Friends
I realized why I was somewhat disappointed of the music of Deus Ex: Human Revolution this year. And actually it's quite simple. DX:HR's music is not Daft Punks sublime score of Tron Legacy. The two seemed to be pretty similar at first glance. But eventually were not.  Take a listen to this.  http://www.youtube.com/watch?v=j1eI-7XWjho And then compare it with the "Theme" from DXHR. And then tell...
Videogames through the filter of normal (German)...
It seems whenever I discuss videogames with regular German folks, it turns out their perspective on the topic is either one of those or both with no middle ground in between. Seriously. Of course there are "mainstream nerds" these days, but for most of the people outside the nerdier spheres of things, whenever I say "I write about videogames" for them it means I spend my...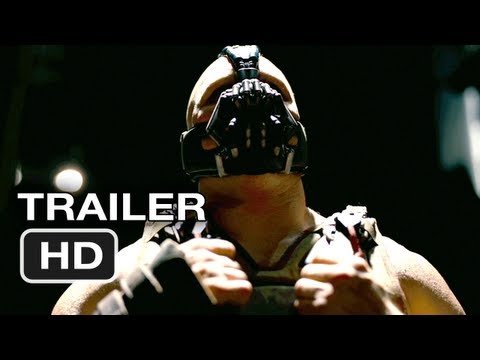 A small relief. But a relief none the less. →
Sarah Pavis: I'm starting to think Lego is evil →
sinker: Well, maybe not evil, but "highly problematic." First, let's remove what we all *think* Lego is (i.e. our own nostalgic memories, our aspirational beliefs, or $250 robot sets), and instead concentrate on what Lego today is, for the most part: It's movie-tie-in model sets marketed…
5 tags
NIGHTMARISH is the only word applicable here. We... →
SOPA threatens the Internet's very existence.
If this passes, fanart and pretty much anything that uses copyrighted material and intellectual property that isn't monetized by the owners will disappear from the net.  http://www.gameranx.com/updates/id/4092/article/sopa-will-pass-unless-you-help/
Bashing Bash TV
I've been really ready to genuinely like id's new and somewhat mixedly received shooter-cum-racer RAGE. It's a pretty game. It's also pretty fun - most of the time. And then I hit the first Mutant Bash TV. It's generally a fun romp through a number of challenge rooms, where you have to shoot down wave after wave of nimble, grunting mutants. Problem is, the very last...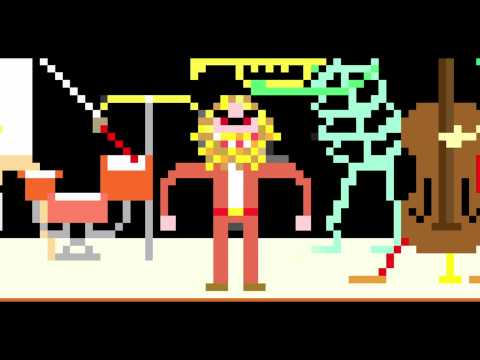 The Adventures of Way'nor Bruce, Galactic Senator
This is a writeup of a crazy idea that's flying through my head right now. Maybe I'll expand this for a campaign in Star Wars RPG some day. I had the idea of taking Batman characters and integrating them into the Star Wars universe for some time now, but this here got me into fleshing it out a bit. http://www.deantfraser.com/SWEOTB.html First of all, I think that approach isn't...
Autoscales from my Eyes
Just a little elaboration on why autoscaling is the devil. Yes. Again.  Yesterday I roamed around Skyrim a bit. The experience has become a lot better ever since I decided to bite the bullet and adjust difficulty down so random bandits wouldn't get the chance to kill me in one or two strikes being at level 23. Now some enemies are (still) a bit too easy and still charge me like they...
A Social Network Field Test
A lot of people in my Facebook Friends list - many of whom I actually know personally - don't take certain Facebook things too seriously. Names and profile pictures get mixed up. Many people use fantasy names, most of them are German and fear for their privacy. Many also don't use a picture of themselves, mostly also for reasons of privacy. A lot of people are married to their dogs,...
Infinite Mudcrabs
One of the most prominently advertised features of Skyrim has been the dragons. They are big, they are nasty, they are a challenge. They are special enemies, memorable encounters.  Only that they are not. Bethesda decided to treat them basically the same way they are treating mudcrabs in Skyrim. They are infinite, spawn randomly. The higher a level you are in the game, the farther you get in the...
The Sky in Ruins
And now it's happening. Autoscaling is ruining my experience of Skyrim.  I've tweeted a lot of angry, annoyed tweets about autoscaling, the mechanic that's meant to always present the player with a fair challenge in Skyrim, and how this mechanic is awful, destroying most of my suspicion of disbelief, wreaks havoc with worldbuilding, can kill quests and whatnot. Yet still,...
Reaching for the Rim of the Sky
The more I play Skyrim, the more it's flaws become apparent. Don't get me wrong, I really, really enjoy the game, am addicted to it, can't quit it and despite bouts of rage where I proclaim it not being my game of the year, we all know that I don't mean it the next day, that I come crawling back, begging forgiveness and yet another glorious dungeon.  But the flaws, the...
Rimming the Sky
Needless to say that Skyrim is probably going to be my personal game of the year. I've been a huge Bethesda fan ever since roaming around for months and months on end in Daggerfall back in the day. It's probably up to nostalgia, but up till today I'm waiting for a game that replicated Daggerfall's vast, limitless freedom. Scaling the steep city walls with my Kahjit thief...
A Load of Crap
Loading times make me angry. No seriously. Any game that manages to pull me in can be utterly ruined by loading times. I'm not talking about a long time to boot up a game. That isn't problematic. But once I'm in a game I want to see as few and as little of a loading screen as humanly possible. A long reloading time between dying and playing on can pretty much ruin any game for...
Trope-c Thunder
One of the recent games I'm playing is Project Aces' Ace Combat: Assault Horizon, which by and far is a pretty fun game, but a very strange fruit sometimes, who's reliance on video game tropes when it comes to mission design sometimes aggressively flies into the face of common sense and starkly contrasts with the serious plot the game delivers (which has a few problems of...
The Age of Ignorance
When I was drinking my good-morning coffee just now, a radio feature came on on my local info station about a locally made iOS game. The lead in to the feature kept rapping on how normal computer games (yes, computer games not videogames, Germany will never learn) are all filled with cyber warriors, all bloody murdering going on all the time and how this particular locally produced title was oh so...
How to Fail
I got very angry when I played Demon's Souls a few years back. The game just didn't work for me. I perceived it's ultra harsh difficulty as pure punishment, as something that lead to me losing game progress and wasting my time. I couldn't grasp how anyone could possibly get any fun out of this game, and was pretty quick to do the worst thing I can do to a game to it - I...
Trailer Park
It seems like making a trailer for any given game is a hard thing to do. At least, making a trailer that doesn't make me angry. Either a PR department decides that in order to create the maximum amount of buzz for the product at hand, that the trailer has to show all the cool stuff, the awesome vistas, thereby weakening their impact in the game proper once it's out. Or - and I'm...
Second Time's the Charme
This has been a slow year in gaming so far - even though there has been a deluge of new releases and new iterations of beloved and bestselling franchises. The "Masters of Doom" released a new game. There has been a new Gears of War. However, none of the games released this year managed to hold up to the hype very well - at least not for me. Most hurtful - and yes I am aware of how...
What happens in New Vegas...
It's funny how this game became my favorite game ever. No mean feat considering that I can be somewhat hard to please at times. When Fallout: New Vegas arrived, it pretty much blindsided me. I had little interest to go and revisit the creaky old Gamebryo engine Bethesda used for Fallout 3, and since that game was one of those titles I had spent quite a lot of time with, I was a bit afraid of...